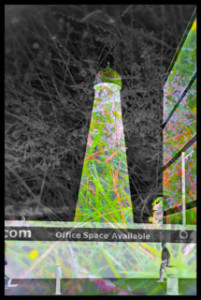 …well into the night. (Actually, over the course of a couple of days.)
The conversation I mean is of course the one I started with my Feb. 20th post, Online conversations: some observations.
Here's a sample of some of what transpired on my Facebook wall in the comments:
Maria Benet

Great post! Lots to think about, some of which had been on my mind lately too

Wendy Bowkett

Your thoughts really resonate with me as I find myself 'producing' less original content and spend more time reposting on social media. Must point out an obvious difference, in that I was never as prolific as you to start with. And in terms of scanning media in search of items of interest and value, I have a similar criteria, but always know that if you have re/posted, then it'll be worth my time.

In terms of

Dean Landsman

I am eager to enter into this as a discussion, and to do so full boar. And to do so on your blog, where it seems worthiest of discussion. And then [for you] to repost here and any other of the many dittohype spots that abound.
Then, in addition, Jon Husband took the conversation to his Facebook wall, while on Scripting Dave Winer wrote a couple of Facebook-and-blogging (or should that be vs.?) posts here, here, and here (and a more technically oriented post here).
Another interesting branch sprouting from this conversation: what to do about links to articles? I've been posting them to Facebook or Twitter, although for years (since the service started), I've posted my favorites to Diigo, from when they'd end on my Berkman/Harvard blog once a week as the Sunday Diigo Links Post. Well, the other day I realized Diigo wasn't working for me: I couldn't bookmark anything, which also meant that I didn't have anything lined up for that automatic "links post" last Sunday. The ever-intrepid and fiercely independent Boris Mann knows it's better to retain control of that stream, too, and he just posts all of his goodies to a special links blog, here. Might be worth emulating.